Merry Christmas, everybody! I am going to
forgo
the usual stuff I do for the episodes and just cut right to the chase as it is the holidays and time is at a premium. Here, for you're listening pleasure, is my very special Christmas episode. It not only contains the usual commentary about comics, this time about the comic book related presents I received as a kid, but also some holiday music and three, count them THREE, Christmas themed stories from the days of Peter Pan and Power Records featuring Superman, Batman and Wonder Woman.
And, as promised, there are the pictures I mentioned in the episode provided courtesy of my good friend Ryan Speck of Media Gauntlet who had the good sense to keep his box whereas mine has been lost to history.
I hope everyone has a very a Merry Yule, a Happy Holiday and a very Merry Christmas.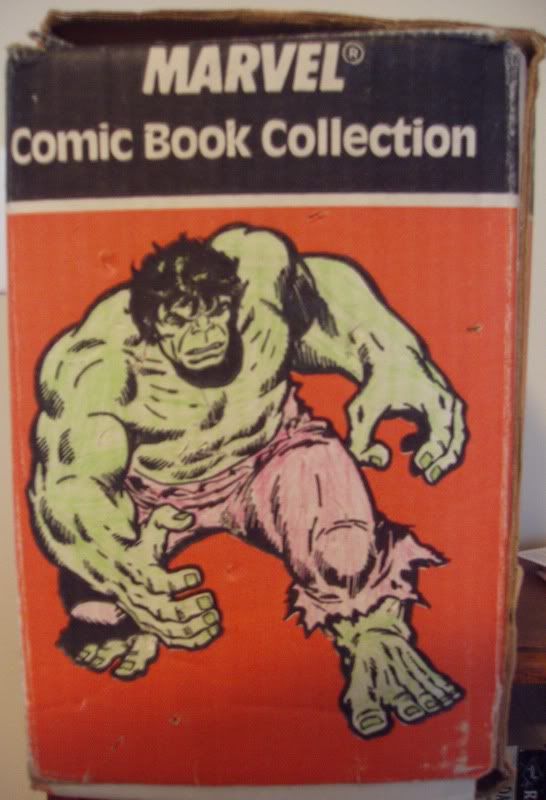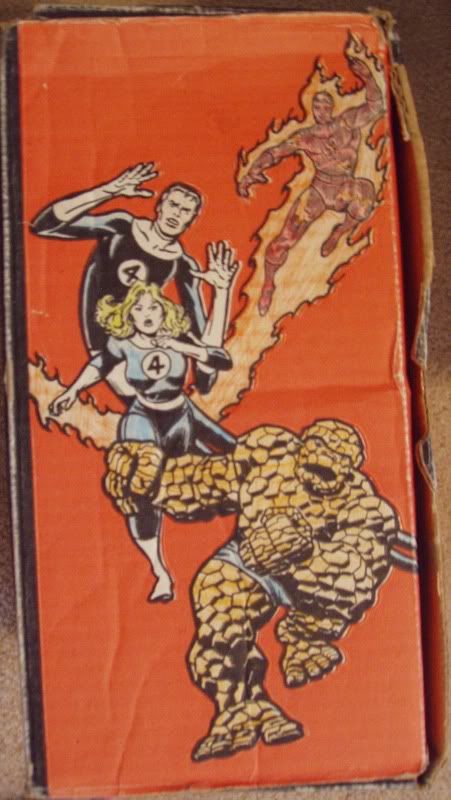 The pictures are the side, the front and back and top in that order. Ryan colored the pictures as he found it creepy to have an orange box with black and white characters on it. The images themselves were pretty standard Marvel merchandising shots at the time. That Hulk, Captain America and Spider-Man were used over and over again. The Wolverine appears to be the Art Adams version from the cover of Classic X-Men #1.